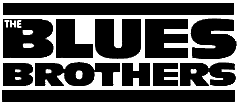 ©1980 Universal City Studios, All rights reserved.
Catalog Number
16-020
Format
Standard Play CAV
MPAA Rating
Running Time
132 minutes
---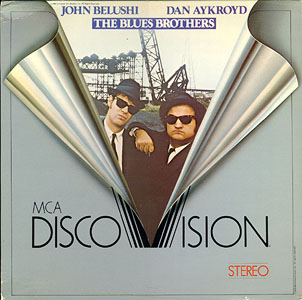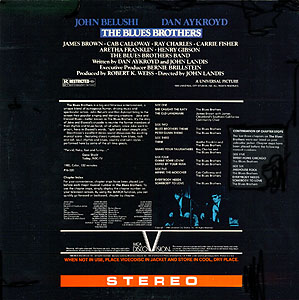 Stereo
Pressing Location
DiscoVision Carson
Label Color
Blue
Retail Price
$24.95
Year Issued
1980
Side
Chapters
Frames
Running Time
1
2
33,422
23min 13sec
2
2
31,063
21min 34sec
3
2
31,452
21min 51sec
4
2
32,415
22min 31sec
5
4
31,386
21min 48sec
6
2
31,451
21min 50sec
14
191,189
132min 46sec
Ratings
Video Transfer
Audio Transfer
Replication
Packaging
Printed
Pressing Notes
The Blues Brothers initial jacket printing did not include all the chapter stops and the remaining were documented on an insert. Subsequent printings did not have corrected artwork, but the jacket had a sticker on it with the remaining chapter assignments.

Some copies of side 5 have an SMPTE color bars and tone pattern well beyond the end of playable material. You'd need an industrial player which ignores the "end of side" code to get at it.

The video transfer is typical for DiscoVision and is overly dark. However, the colors are bright and vivid. Side breaks are badly placed for the most part, often falling within the middle of a scene. The audio transfer is an early attempt at stereo on LaserDisc and decodes, sortof, through Dolby decoders. As usual, it is missing most of the high-ends. Disc replication is also only average, with most sides having some minor high-frequency speckling.
---
Release History
The Blues Brothers was released in September 1990 from MCA/Universal Home Video as a 3 sided CLV/CAV disc with Digital Stereo (Catalog # 16020). Universal Studios Home Video also released a deluxe edition of The Blues Brothers as part of their Signature Collection. This new edition is THX® certified and presented in the original aspect ratio of 1.85:1 with a Dolby Digital AC-3 soundtrack. The Deluxe Edition (Catalog #: 43475) was issued in September 1998.
---
MCA DiscoVision Home Page
---
Updated: November 5, 2016
Copyright ©2000 Blam Entertainment Group